Boost up your Teaching & Learning
by creating video-based content
with iPad
Ever since the whole country is under the Movement Control Order (MCO), home-based learning (or PdPR) initiatives have been carried out by the educational institutions. Hence, educators need to find ways on how to make their lessons interesting and engaging for the students.
This program is designed to inspire and to assist the educators in developing video-based content for their subjects using an iPad. The programme delivered series of webinars about skills in iPad on creating video-based content for teaching and learning. Participants were guided in using design principles to improve pedagogical practice and promote student engagement. The teachers submitted the works and the winners were chosen based on the assessment by the APLM members. The videos are uploaded in DELIMA website.
20 Feb & 20 Mac 2021 / 9.00 – 10.30 PM
Apple Professional Learning Malaysia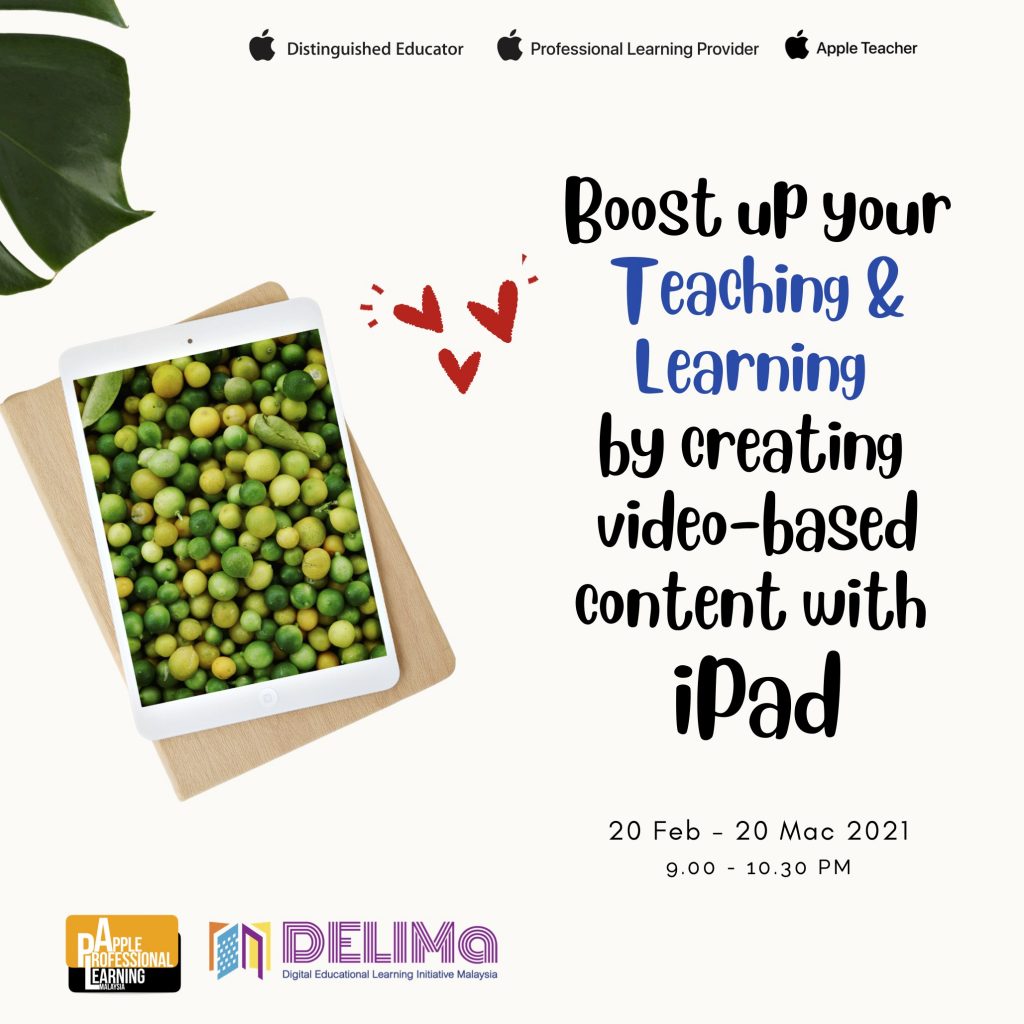 Copyright © APLM (Azma Putra)